About Us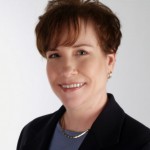 Hello.  I am looking forward to meeting you.  You have clicked on this page to get a sense of who I am, so I will do that by sharing with you what I am committed to as an executive coach.  I have also included some accomplishments below, but you are probably most interested in what I am like as a person and how I coach, so I will start with those perspectives.
I have been told that the name Anita means grace.  As I coach, I want you to feel a generous spirit of grace in my words.  I am also committed to speaking the truth in love.  That means I'm willing to state what is real, for your benefit.  I will listen between your words to make sure I understand what is most important to you as a leader, so that you can construct a plan to move forward with even greater clarity and confidence.
I am also analytical, with a head for business.  I am as comfortable with financial spreadsheets as I am with organizational dynamics.  I know how the world of business works and I know how human beings work.  As a client, you get the benefit of that integrated understanding.
I also know that we all have a spiritual dimension that is eternal.  As a Christ follower, I am committed to calibrating decisions by their eternal impact.  Your life and your leadership are part of a larger plan.  My goal is to provide the space for you to listen carefully to His voice and move forward with greater conviction toward the work He has for you.
We live in a society that likes to categorize our contributions, so professional bios are usually lists of what we have accomplished.  Here's my list to date, with the hope that it illuminates as much about who I am as much as about what I have done.
Executive Coach
I have spent over 29 years in the corporate arena, in roles spanning finance, information technology, and human resource development.  I currently serve as a full-time internal executive coach for a Fortune 100 global corporation.  For the last dozen years, I have coached executives across the country and internationally to lead with greater impact.  I championed the development of the corporation's Internal Coach Development Program and have mentored 35 internal executive coaches who completed a year-long coach training program.  I received my initial coach training through the Graduate School of Coaching and have also been credentialed as a Certified Professional Co-Active Coach (CPCC) with the Coaches Training Institute (CTI).  I am certified as a Professional Certified Coach (PCC) with the International Coach Federation (ICF).  I am also a member of the advisory team at VantaQuest, a visionary financial planning firm that understands that wealth is measured in more than monetary measures.   Through VantaQuest, I coach individuals and groups through a process to align their resources with their values so they can live life with intentionality and clarity of purpose.

Since my faith is an important part of who I am, I also support the development of other Christian coaches.  I write a blog on business coaching for the Christian Coaching Center, which is a training resource for Christian coaches.  In support of ministers who want to develop their coaching skills, I am often a guest speaker at the LeaderBreakthru Coach Certification Training and at Bethel Seminary's Doctor of Ministry program in Organic Leadership.  I am also a member of the Christian Coaches Network and contribute to the development of other coaches through the organization's "Business Incubator".

Business Advisor
As a third-generation entrepreneur, I understand the demands of running a business.  I grew up in a family business and have experienced first hand the daily challenges of transforming a small enterprise into a successful corporation.  In the early 1990's, I completed the American Woman's Economic Development Program for entrepreneurs and launched my first business, a consulting company to help small business owners develop their company's identity in the marketplace.  That business venture led to the opportunity to mentor women entrepreneurs as a volunteer for the Christian Business and Professional Women's Ministry.  I was honored to appear on a local television program as an advocate for this program to develop women entrepreneurs.
Speaker
I am often asked to speak to groups of business leaders, ministry leaders, and community leaders.  I enjoy encouraging young business professionals, so I was pleased to speak to aspiring female entrepreneurs in the undergraduate business program at Mount St. Mary's College.  As a contributor to the academic study of leadership, I was honored to speak at the Autonomous Learning World Caucus in Oxford UK on "Coaching as a Form of Self-Directed Learning".  As a pioneer in internal coaching, I have spoken about corporate coaching for The Coaches Training Institute (CTI), the Professional Coaches, Mentors and Advisors (PCMA), and the Conference Board's Executive Coaching Forum.
Leadership Researcher
As a leadership researcher, I am committed to bridging the gap between academic research on leadership and the practice of leadership development.  My educational background includes a BS in Psychology from Occidental College, an MBA from the University of Phoenix, and a PhD in organizational leadership from Regent University. My most recent article, "Leadership Emergence Theory in the Corporate Context", appeared in the International Journal of Leadership Studies and outlines research I conducted on Christian leadership development.  I care about developing future leaders, so I have served on the Cal State Fullerton Leadership Development Advisory Board and have been a corporate adviser for the Chapman University Leadership Council, now Brandman University.

Your Next Steps
If you are ready to work with a Christian executive coach, please contact me for a complimentary "get acquainted" conversation.  The chemistry between a coach and a client is an important factor in the success of the coaching engagement, so prayerfully consider whether I'm your coach.  If you are interested in bringing a Christian approach to leadership development to your organization, I can consult with you to customize your next steps.  If you are looking for a speaker on leadership development, please give me a call so we can discuss what would be most beneficial for your group.